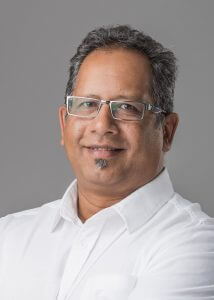 ANIL DUMASIA

BRAND CONSULTANT
At Image Central, our focus is on creating visual communication that resonates and reinforces your business & marketing objectives. To achieve meaningful results often takes a team effort. So, as a brand consultant, my job is to deliver the necessary expertise.
I was raised and educated in the West Midlands of England. After achieving my BA(Hons) Degree in Multi-Disciplinary Design, I worked for a renowned design studio in Warwick. Then, in search of adventure, I moved to the 'big smoke', London.
In London, I found myself employed in some of Europe's leading design houses. Working on high-profile accounts, I gained valuable experience in design strategies and the visual communication of corporate brands, their products and services.
Eventually, I set up and operated a successful design studio for six years in Central London. However, in 2001, the 'travel bug' hit me, and I immigrated to New Zealand.
I have been fortunate to have worked on some notable brands:
Shell International: I helped create the Retail Visual Identity Design Standards Manual to ensure brand consistency across Shell sites worldwide. Ongoing client relationship from start to finish was about 9 years in the making.
Virgin Cars: I managed the marketing collateral for the launch, by Sir Richard Branson, of the Virgin Cars brand.
SkyCity: As Identity Management Director for an Auckland based design consultancy, I consolidated SkyCity's business brands and developed brand guidelines for internal use.
Others:
ScottishPower: brand identity for this UK energy company.
Manukau Toyota: brand management.
Team Nissan: brand strategy, design and implementation of all internal and customer-focused communications material.
Woods: modernising this established infrastructure, urban design and architecture brand and implementing a new website and photography.
Creating photographic images is a natural extension of my creative passion. Photography is immediate, creatively challenging, often frustrating, but always satisfying. It is also relevant to many of my clients who need high-quality images to support their brand messaging for marketing material or their websites.
To challenge myself and continue my photographic education, I create images of things that interest me, be it studio or environmental portraits or beautiful landscapes.
NZIPP Accredited Professional Photographer
Master of Photography of the New Zealand Institute of Professional Photography (MNZIPP)
Some of my awards are part of the following competitions and awards submissions:
D-Photo Magazine 2014.
Epson Iris Photography Awards 2014, 2016 & 2017
Nikon Iris Photography Awards 2018

THREE GOOD REASONS
TO WORK WITH US
Today's business environment demands flexibility, and Image Central reflects this.
Adapt to your project needs
We adapt to projects with ease; our business model affords us 'fluidity. So, we can scale up or down as required. And if the necessary know-how is lacking within the team, or a project demands more 'hands to the pump', I am free to engage other professionals from my extended network.
Delivering on time and budget
Effective project management is key to managing expectations, negotiating with ancillary suppliers and working with you to deliver your project on budget and on time.
By managing the project on your behalf, you are free to do what you are best at: working on your business.
At all times you will be part of the creative and decision-making process. This way, the outcome is always positive.
Being proactive doesn't cost extra!
As a collaborative team of specialists, there is no 'hungry machine' to feed. In other words, our overheads are minimal, and you don't pay for services you are not using.
We stand out because we add value to the products and services we provide. For example, this may mean that we throw in a couple of bonus hours for an unforeseen event or an extra meeting. As long as the brief is clear, we don't watch the clock if we go a little over budget. Being proactive doesn't cost more — we just want to get the job done right!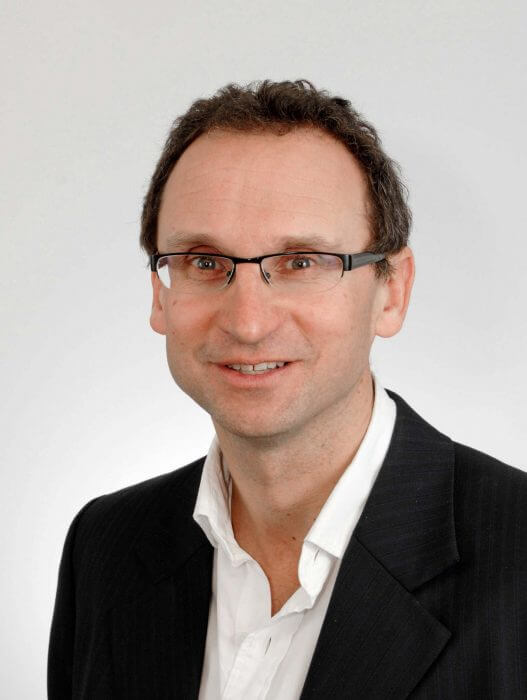 I have worked with Anil for over twenty five years across all of my ventures which will give you some comfort as to the high regard that I hold him in. He has never once let me down and without exception always delivered to the brief, on time and within budgets.

Anil has demonstrated over an extended period the ability to shape a strategy, create the brief, challenge us to think through what we want and then develop a piece of outstanding design work across digital, print, photography and corporate identity disciplines.

Anil is above all else a pleasure to work with and all of the teams that have worked with him have been complimentary.

Ian Lancaster | CEO, TwentyCi Limited (also Founder of TUP Group and Virgin Cars)